When the COVID-19 virus outbreak spread, the Chinese government "closed" Wuhan city and many other places causing businesses of retail and food industry to be bleak, entertainment events have been postponed. Hundreds of millions of people are "trapped" at home and doing nothing. Therefore, most people started playing online games to kill time.
China is the world's largest video game market and the Chinese New Year holiday is the peak time, reaching the highest number of users.
According to statistics from Niko Partners, an Asian online game market consulting firm, Tencent's Honor of Kings game hit a record level on January 30. Compared to 2019, the download of this game increased by 27.5% and revenue increased by 12.1%. Niko believes that this phenomenon is due to the influence of the COVID-19 virus, more people stay home, do not travel and participate in social activities so they have more time to play games. Niko also calculated, the game's growth will continue to increase due to extended holidays and travel bans.
The number of people watching live games of PUBG, League of Legends, … is also higher than in previous years. On the mainland China online broadcasting platform, the game "Fighting Fish", "Glory of the King" recorded 63 million views, far exceeding last year's 31.7 million.
The roads in the city have been completely blocked, people must wear masks and goggles when going out. Therefore, online games have become a tool to connect between people. "We are almost at home and the topic of conversation is very limited. But when we play games together, there are more problems. This is a good way to stay connected.", Secretary Wang Jue Tue shared her thoughts on being off work for a long time. Because she intended to return home for a week, she only brought her mobile phone. However, the vacation was unexpectedly extended, she had to kill time with games on the phone.
As for the builder Duong Trieu, after returning to his home town in Guangdong, he was "isolated" for 2 weeks at home. He confided: "We often go home to celebrate the New Year with our parents, but due to the outbreak, we almost have to stay indoors all day. Every evening I make friends online and log in to play games together.".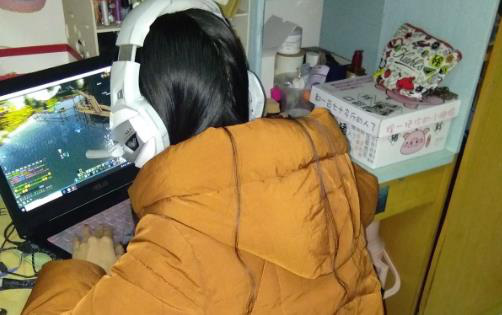 In the days when the city was "frozen", the number of people playing video games soared.
For many older people, this is the first time they have heard about online games. Auntie Huang, who lives in Wuzhou City, Hubei Province, is 60 years old and has never played online games before. After the outbreak of the virus, Auntie learned how to play mahjong online. Everyday, after lunch, she gathered her relatives to play mahjong "remotely" with her.
It is known that many people have "lived" with video games during the epidemic season, woke up to play games, were hungry to find something available in the house to eat, then continued playing games, tired playing. go to bed.
Games can help "distract", maintain the morale of many people, making them no longer think much about the spread of the virus outbreak. COVID-19 but if it lasts will cause many unpredictable consequences.
Source: QQ News, CUP
Do the test right away to see if you have a good idea about corona virus! There are also many useful tests to help you improve your knowledge about corona virus prevention here.
Back to top button